Kashmiri weddings are elaborate affairs… from the match making process to the actual 'function' which lasts for many days. There are rituals lasting for days… there is singing and the tumbakhnaer….And of course there is food food and food.
I see these pics and I can actually smell the wazwan.. ummm…
the 'masala' – the good things that make the nose twitch and the tongue drip… (he he )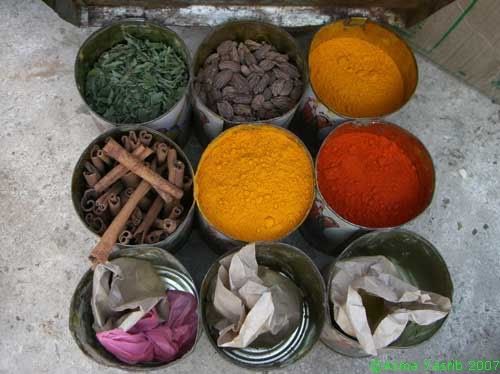 no wazwaan without MEAT!!!
Zaamdod! (Curd to eat your food with)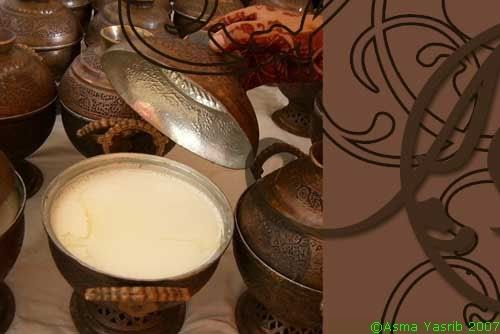 Red hot chillies being softened…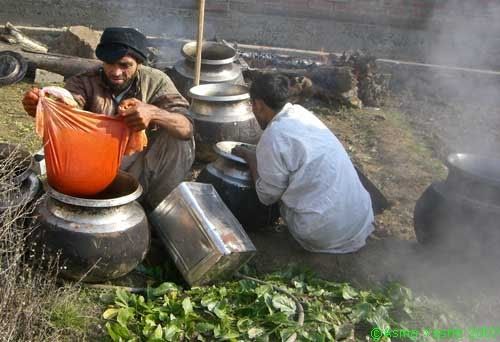 THE COOKING PROCESS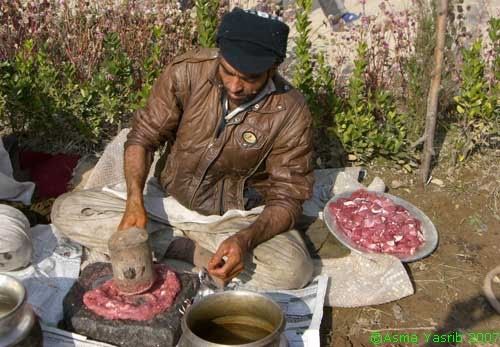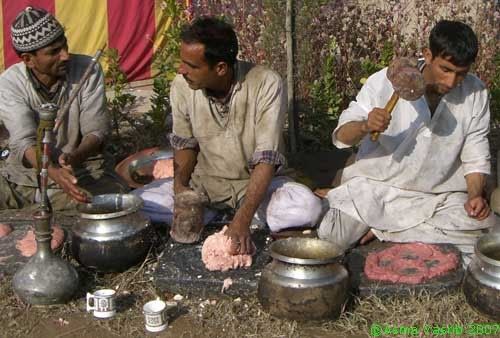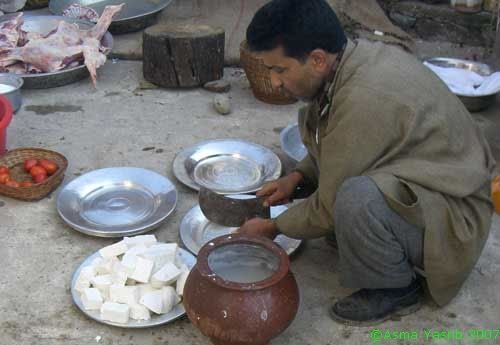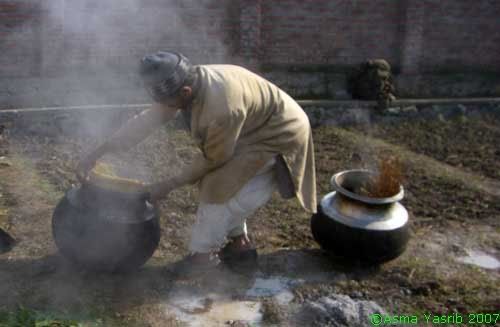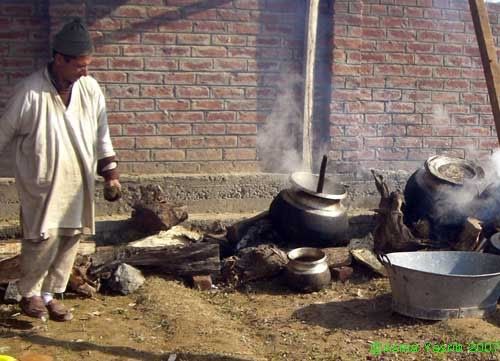 and while you wait for food to get ready why not nibble at these:
[Its been raining, and the weather is just perfect for wazwaan.. yum yum yum]
You might be interested in the followup of this blog post – which goes on explaining about the Kashmiri Wedding rituals. Check Part 2 which talks of the matchmaking process and Part 3 which talks of the post matchmaking to the actual wedding (not including the wedding) discussion. InshaAllah there is more to come!