It was just my last post that spoke about the heavy snowfall in Srinagar. The snow indeed was untimely. I had spent the whole entire winter waiting and wishing it would snow.. and well then when it was least expected, when the trees had adorned themselves with the first blossoms, the snow came and draped them in white.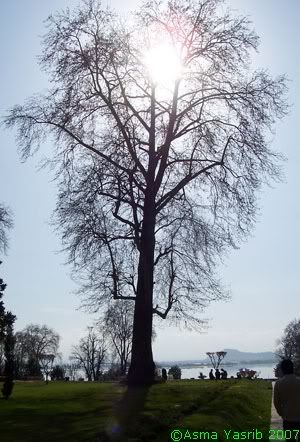 But it didn't stay long.
Spring is back and in full splendor.
I happened to walk into Nishat Bagh – the green carpet has been laid and soon it shall be decorated with a myriad of colors. The Chinars in their majestic beauty look on, and soon shall be wearing green.
The cool and clear waters of the Dal shimmer and shine as the shikara man moves on… oar by oar.. creating a music that soothes the heart.
The birds are excitedly singing in every corner..
oh its lovely!
its spring!
SubhanAllah!